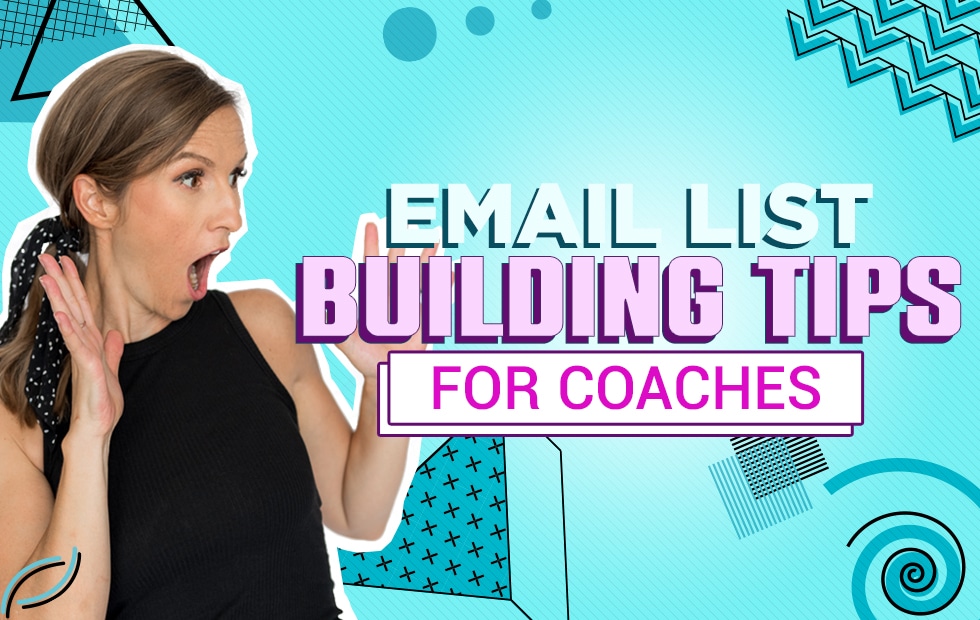 Do you struggle to reach your online audience consistently? In this article, I'm going to share why email lists are so vital for your coaching business. And not only that—I'm even going to show you how to build an email list!
First, I want to let you in on a little secret—the email list is my bread and butter. Yes, I'm active on social media. Yes, I use a variety of methods to reach my audience. But if I'm being honest, my email lists are some of the most important assets to my coaching business.
The truth is, without email lists, my own marketing strategy would be severely limited. I wouldn't be nearly as effective in reaching leads, nurturing them, and ultimately driving them towards that end goal—sales.
If you want to know how to create an email list that propels your coaching business forward in 2022, you've come to the right place. Buckle up!
Why Are Email Lists So Important for Your Coaching Business?
People don't talk enough about how critical email lists are to the success of your coaching business.
Here's why. Social media algorithms? They don't put your content in front of your entire audience. In fact, they only show your content to a very small percentage of your followers.
But Lindsey, what if I boost my posts or utilize paid ads? Sure, this can help increase your reach to some degree, but you're still not going to reach your whole audience.
And this is where knowing how to make an email list comes in. With an email list, an algorithm no longer determines who receives your content. You do!
Whenever you craft an email campaign and deliver content to your leads, you can be sure that it made the journey.
What's more, emails allow you to deliver more relevant and more personalized content than a generic social media post. Because you can create and segment multiple email lists, you can deliver unique messages to leads across the different stages of the buyer's journey.
Now, all of this isn't to say that social media doesn't work. Of course, social media is a powerful tool that you should be leveraging for your coaching business. However, email lists need to be an integral part of your overall marketing strategy if you hope to reach more people and bump up that conversion rate!
And get this—even sending as few as one or two emails per week can make a world of difference when it comes to nurturing leads and gradually pointing them towards a sale.
You can also use email campaigns to sell just about anything! I use emails all the time to sell courses, webinars, high-ticket coaching programs, and more.
In fact, I send four emails every quarter about my very popular media placement package. This package provides coaches with a custom story that gets featured on Fox News, ABC, CBS, and NBC!
These four simple emails end up generating no less than $10,000 whenever I make a sale. Needless to say, email lists are some of the most important assets for my online coaching business.
And guess what? They can be for your coaching business too!
How to Build an Email List: 6 Powerful List Building Strategies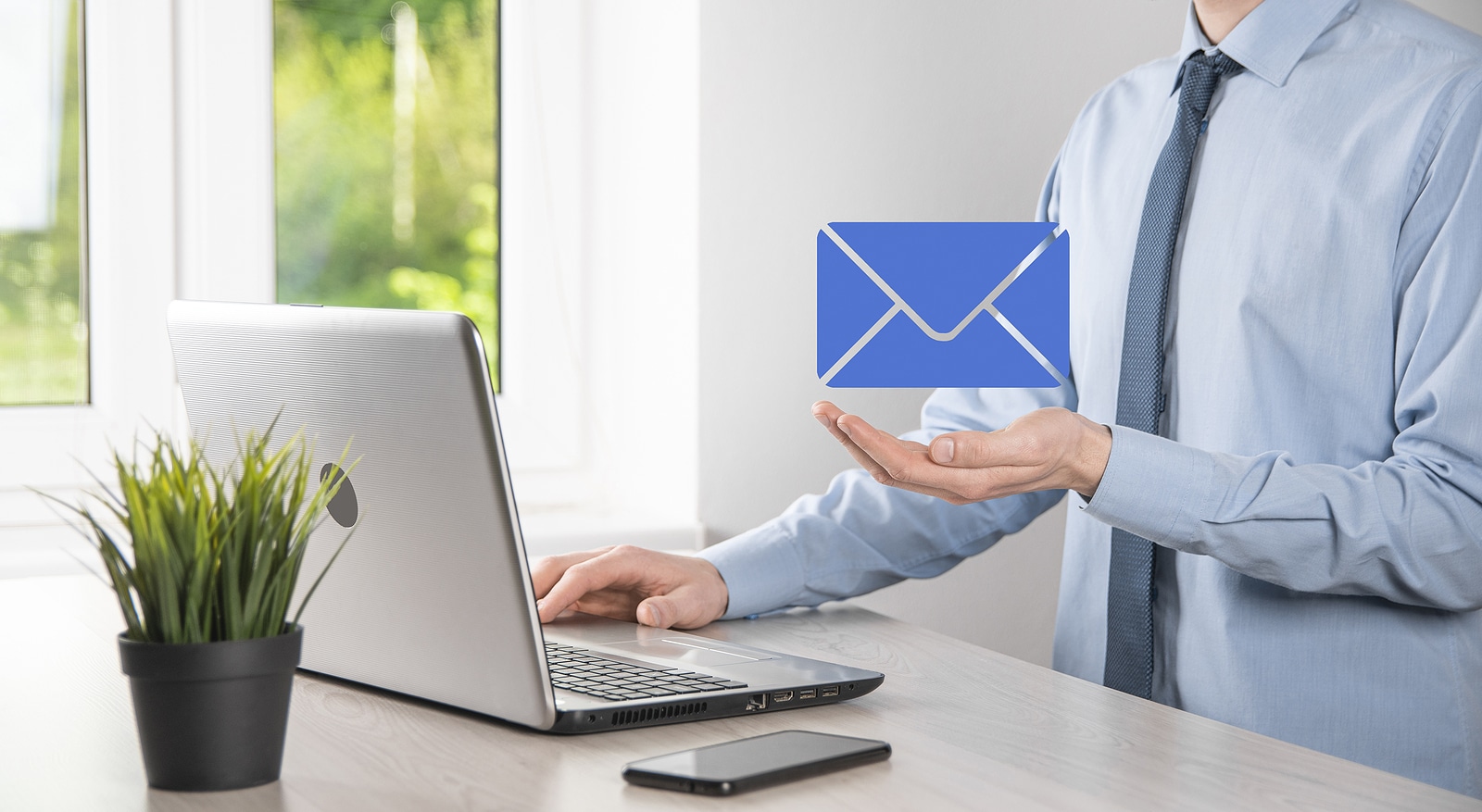 So let's cut to the chase—you want to know how to build an email list and I'm going to deliver the goods. Let's check out six list-building strategies that I use all the time to help nurture my audience and generate more sales across the board.
Employ these six strategies and you'll be well on your way to making more sales in 2022!
1. How to Build an Email List: Host a Launch
Hosting a launch is one of my absolute favorite ways to collect email addresses for my lists. These exclusive, fast-paced, high-energy events—such as workshops or challenges—can help you generate a significant amount of buzz in a very short amount of time.
Of course, people don't typically give away their email addresses unless they're getting something good in return. So, it's critical for your launch to feature products, services, and information that your audience finds helpful.
When you're ready to promote your exclusive event, be sure to plaster it across all of your social media platforms, your website, and any other places where you connect with your audience online!
2. How to Build an Email List: Provide Live Training
I love to offer my own webinars, which is one of the main reasons why I provide them as often as I do. But another reason why I love webinars is because they can help me attract more email addresses for my lists!
And get this—webinars don't have to cost you an arm and a leg. In fact, I host my own webinars via Zoom and use little more than some basic technology. But these events provide an incredible amount of perceived value for my audience.
These webinars help me connect with people so that, by the time they hit my email list, they have already made a personal connection with me! The more I'm able to do this, the easier it is to sell to them.
Again, be sure to promote your live training events across your website and social media pages in advance!
3. How to Build an Email List: Offer Consult Calls
One of the best ways to not only build your email lists but also learn more about your clients' personal pain points, come up with new ideas, and feel more inspired is to offer consult calls.
You can host these 15–30 minute, one-on-one coaching calls via Zoom or practically any other video conferencing software.
But here's the catch. If your schedule is anything like mine, let's face it—you probably don't have the time to be offering consult calls around the clock. So, start by offering only what you're able to handle, whether it's one call per day or several!
Personally, when I offer consult calls, I typically set up my calendar for roughly four to five per day. While this method of list building can take a little longer to actualize, it's just as effective as hosting a launch or holding a live webinar.
When it comes time to promote your consult calls on social media, be sure to touch on the exclusivity of these opportunities in your call to action. Announcing that you're only offering a few time slots per day will have people flocking to your calendar to claim their spots!
4. How to Build an Email List: Make Paid Mini Offers
Giving stuff away for free isn't the only way how to grow email lists. In fact, I've often found more success by offering a paid product.
Not only do paid mini offers help me generate revenue right off the bat but they are also some of my best list builders. There are two paid mini offers in particular that have been unbelievably effective for my business.
What's more, it's the people who take part in paid mini offers that often become some of my best high-ticket coaching sales down the road.
Why? Because when someone is willing to spend money, regardless of the value, they are more likely to be committed to you and your content. In other words, they're with you for the long haul, and that is invaluable!
5. How to Build an Email List: Grow Your Online Communities
There are a ton of benefits to starting an online community. Of course, you can use an online group to foster relationships with people and help them connect with like-minded people.
You can also use a group to grow your email lists whenever new members join!
If you already have an existing online community, the good news is that half of the work is already done. As people request to join your group, take advantage of software that will collect their email addresses and add them to your lists automatically.
If you don't already have an online community—whether it's a Facebook group, an online forum, or another medium—consider starting one. While it may take a little while to build momentum, an established online group will be a constant source of email addresses for your lists once they catch fire.
6. How to Build an Email List: Create a Killer Lead Magnet
I often talk about the lead magnet as being the little carrot you dangle in front of a potential client. You do this in hope that you can eventually persuade that person to make a purchase in the future.
Of course, your lead magnet can be just about anything—a pre-recorded webinar, a workshop, a PDF, an eBook, you name it!
But unlike mini-paid offers, the majority of lead magnets are given away for free. For this reason, you don't need to pour thousands of dollars into creating your lead magnet.
Instead, focus on creating as much perceived value as possible. By providing something that your audience actually wants, you'll be able to secure more email addresses for your list!
Start Building Your Email Lists Today
If you're active on social media and have the means to connect with your audience online, there's no reason why you can't start building your very own email lists today.
To get the ball rolling, try out one or more of the six strategies we just finished mentioning. While creating your email lists might initially require a little hard work, the payoff is well worth it.